All-China Patent Agents Association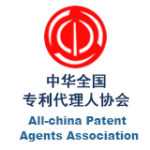 All-China Patent Agents Association
Binglin Li
Prize Winner:
Binglin Li
Partner, Patent Attorney, Attorney-at-law
Chofn
Chofn Intellectual Property

B316 Guangyi Plaza, 5 Guangyi Str., Xicheng District, Beijing 100053, P.R. China
Contact details

Tel: +86-10-6213 9699
Fax: +86-10-6213 1230
Email: office@chofn.cn
Practice Area:
Patent Prosecution, Invalidation, Litigation

Career Highlights:
Bingli Li, as a patent attorney and attorney-at-law, enjoys years of experience in IP Strategy Consultancy, Patent Prosecution, Patent Invalidation, Due Diligence and Infringement Analysis since 1996. He has worked for China Petroleum & Chemical Corporation (SinoPec) for over eight years and has received professional trainings on European and German Patent Law in Germany. He specializes in patent prosecution, invalidation and litigation on chemical, biotech and mechanical field. He has handled more than 2000 patent applications and invalidation and litigation cases and served both domestic and international clients such as Sony, Samsung, LG Electronics, Taro Pharmaceutical, Rhein Chemie, Ohio University, Abbott Laboratories, Yale University, Edinburg University and other renowned companies, universities and research institutes. At the same time, Binglin has regularly published articles on IP issues in newspapers and journals and presented to clients home and abroad. He is a member of the All-China Patent Agents Association (ACPAA) and AIPPI and regularly lectures to fresh patent attorneys as an ACPAA trainer. He is also one of patent attorneys licensed by the Supreme Court to work on patent litigation cases.

Organizer:
Founded on December 12, 1988, All-China Patent Agents Association (hereinafter referred to as the Association) is a nation-wide, non-profit, professional and self-disciplinary organization, representing both the patent agents and patent agencies across China. By May 31, 2010, there were 768 patent agencies as group members and 6312 practicing patent agents as individual members of ACPAA. Approximately, more than 17,000 people are working in patent agencies. Of all the domestic and foreign patent applications received in China, 70% are prosecuted through patent agencies. ACPAA obtained Permanent Observer Status of WIPO at the 45th Assembly of WIPO Member States held in Geneva September 22-30, 2008, which marked a new milestone of internationalization of Chinese patent agency profession.