WTR 1000 for the Year 2013-2014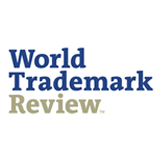 WTR 1000 for the Year 2013-2014
Chofn, China
Comments 2013:
"Extremely reliable for prosecution", Chofn Intellectual Property is rapidly expanding its profile. Its crowning achievement to date has been edging into the world of high-volume filings occupied by the likes of CCPIT, while retaining "excellent service levels and proactivity to smooth the way through the trademark registration process". Anti-counterfeiting is another forte of Chofn, with a robust approach to dealing with pirates "yielding results" and demonstrating "great strength". At present, most clients are Chinese, but this is changing, particularly as Singaporean, Australian and other regional law firms avail of its on-the-ground expertise. Beijing managing partner Tingxi Huo delivers "prompt and commercially sound advice".
Comments 2014:
Founded in 2002, Chofn is one of the fastest-growing IP agencies in the country and has made impressive inroads into China's bustling trademark filing market. Local clients are its mainstay, but it is increasingly winning over foreign brand owners with its "friendly, attentive and courteous professionals who provide a reliable service and commercially attuned advice". Tingxi Huo is feted for his registration and enforcement know-how.
Prize Winner:
About Chofn
● Chofn Strength
Founded in 2002, Chofn IP is now one of China's leading full-service IP law firms, with offices in Beijing, Chengdu, Hangzhou, Shenzhen, Chongqing, Guangzhou, Wuhan, Changsha, Nanjing, Tianjin, and Suzhou, and more offices being ready to operate in other major cities in China. We are a committed provider of prompt and practical IP resolutions, including strategic IP consultation, prosecution, enforcement, litigation and management of corporate portfolios, to our clients of all sizes in various industries. Apart from this, anti-counterfeiting is another spotlight, featuring a robust approach dealing with pirating "yielding results" and demonstrating "great strength". Therefore, our expertise and rich experience facilitate our professionals to actively practicing on the frontier of IP legal industry.
● Talents Pool
Now, we have over 800 experienced practitioners, including patent attorneys, patent engineers, trademark attorneys, IP lawyers, advisors and consultants, all of whom are outstanding graduates from prestigious universities in China and abroad with Doctor or Master's degree. Some attorneys received IP law practice training both in China and in other western countries. In particular, Mr. Binglin Li has a distinguished career in IP laws since 1996 and has rich experience in patent prosecution, invalidation and litigation with main focus on chemical, biotech and mechanical field. And he has been member to All-China Patent Agents Association (ACPAA) and International Association for the Protection of Intellectual Property (AIPPI). Mr. Songsheng Ge used to be a mechanical Patent Examiner of the Chinese Patent Office from 1983 through 2005. Mr. Tingxi Huo, Chofn Partner and member to the MARQUES China Team and INTA Enforcement Committee, has been listed in WTR 1000 trademark attorneys as well as Asia IP experts for delivering "prompt and commercially sound advice".
● Prompt & Practical Services
Chofn quickly expands its coverage in IP litigation and represents increasingly lawsuits in China. In terms of patent, Chofn has established a strong team of 100 capable attorneys and supporting staff to ensure our prompt reaction to our clients' requests. In 2013, Chofn takes the lead in China's new trademark application with a total of 30,000 new trademark applications, ranking No. 1 in China. Chofn is always ready to tailor our services to our clients' specific needs. We aspire to help our clients to be more successful.
● Official Recognition
Chofn's prompt and practical services have been highly commented by our clients, associates, and professional associations alike. Chofn has been named the Chinese Trademark Agency of Excellence by the China Trademark Association (CTA), conferred the title of one of China's leading trademark contentious firms by Managing Intellectual Property (MIP) and listed into WTR 1000 since 2013, when we were commented as "extremely reliable for prosecution" and "excellent service levels and proactivity to smooth the way through the trademark registration process". With our prominent achievements and an enthusiastic team, Chofn has become a high-volume IP filer while presenting more and more international forums and organizations. Chofn is now member of various international organizations, including INTA, AIPPI, ACPAA, CTA, ECTA and MARQUES.
Professional associations
● AIPPI
● INTA
● MARQUES
Sample client list
Alibaba BBC Worldwide Ford Motor Company Haribo Suncor Energy Inc
Firm details
Chofn Intellectual Property
B316 Guangyi Plaza 5 Guangyi Str., Xicheng, Beijing 100053, P.R. China
Contact details
E: office@chofn.cn
T: +86 10 6213 9699
F: +86 10 6213 1230
W: www.chofn.com

Organizer:
As businesses race to enhance their global competitiveness in a challenging economic climate, a strong brand is a vital prerequisite for success. Lawyers and trademark attorneys in private practice play a significant role in developing and implementing brand strategies for clients in both global and local markets, as well as acting to protect their clients' trademark rights in the event of infringement. Now in its fifth year, the WTR 1000 shines a spotlight on the firms and individuals that are deemed outstanding in this critical area of practice.
The WTR 1000 remains the only standalone publication to recommend individual practitioners and their firms exclusively in the trademark field, and identifies the leading players in 70 key jurisdictions globally. In those markets in which practitioners have narrowed the focus of their work, we have presented tables highlighting the leaders in the respective areas of prosecution and strategy, enforcement and litigation, and anti-counterfeiting. Where appropriate, we have also recognised the particular strengths of firms, similarly listing them in prosecution and strategy and enforcement and litigation tables. Where the work of trademark attorneys is clearly distinct from that of attorneys at law, and where attorney firms received particularly strong feedback for the quality of their services, we have recognised those practices on separate tables. Barristers have also been recommended in those countries with significant trademark expertise found at an independent Bar – Australia, England, Hong Kong, New Zealand, Scotland and South Africa.
To research the market, we conducted face-to-face and telephone interviews and exchanged correspondence over a four-month period with hundreds of lawyers, attorneys and their clients involved with trademarks; we also gathered written submissions from firms detailing their recent activity in the field. Individuals qualify for inclusion in the WTR 1000 upon receiving sufficient positive feedback from market sources with knowledge of their practice and the market in which they operate. We have also identified the leading law firms and attorney firms in the market, as the depth of expertise that a firm can offer beyond – and in support of – its star partners is an important factor for potential clients. Firms qualify for a listing on the basis of their depth of expertise, market presence and the level of work on which they are typically instructed.
Complementing the main tables and editorial, we have also included listings of the top trademark filers in many jurisdictions, as provided by CT Corsearch (for a full explanation of how the filer rankings were compiled, please see here).
The guide is truly comprehensive, and we believe that it will continue to be a valuable tool for brand owners to use in considering their choice of external counsel and for law firms entering markets where they do not have trademark practitioners on the ground.
Our aim is to ensure that the WTR 1000 is as accurate as possible. We have strived to produce the most comprehensive and definitive list of the world's leading private practice trademark experts on the basis of subjective feedback received from those operating in the market. If you disagree with the opinions that we have presented, we would very much like to hear from you. We guarantee to research your input further so as to improve the list in the future.
All names and individual positions at firms are correct to the best of our knowledge as of November 25 2014.
In instances where a firm has subsequently dissolved or individuals have moved, these market changes will be reflected in the next edition of the WTR 1000.
If you would like to participate in the research process for next year's edition of the WTR 1000, please get in touch via info@worldtrademarkreview.com.
Nicholas Richardson
Research editor