International Association for the Protection of Intellectual Property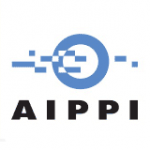 International Association for the Protection of Intellectual Property
Binglin Li
Prize Winner:
Binglin Li
Partner, Patent Attorney, Attorney-at-law
Chofn
B316 Guangyi Plaza, 5 Guangyi Str., Xicheng District, Beijing 100053, P.R. China
Tel: +86-10-6213 9699
Fax: +86-10-6213 1230
Email: office@chofn.cn
Practice Area:
Patent Prosecution, Invalidation, Litigation
Career Highlights:
Bingli Li, as a patent attorney and attorney-at-law, has garnered years of experience in IP Strategy Consultancy, Patent Prosecution, Patent Invalidation, Due Diligence and Infringement Analysis since 1996. He worked for China Petroleum & Chemical Corporation (SinoPec) for over eight years and has received professional training on European and German Patent Law in Germany. He specializes in patent prosecution, invalidation and litigation in the chemical, biotech and mechanical fields. He has handled more than 2000 patent applications and invalidation and litigation cases and served both domestic and international clients such as Sony, Samsung, LG Electronics, Taro Pharmaceutical, Rhein Chemie, Ohio University, Abbott Laboratories, Yale University, Edinburg University and other renowned companies, universities and research institutes. At the same time, Binglin has regularly published articles on IP issues in newspapers and journals and presented to clients home and abroad. He is a member of the All-China Patent Agents Association (ACPAA) and AIPPI and regularly lectures to fresh patent attorneys as an ACPAA trainer. He is also one of patent attorneys licensed by the Supreme Court to work on patent litigation cases.
Organizer:
The International Association for the Protection of Intellectual Property or AIPPI, an acronym for Association Internationale pour la Protection de la Propriété Intellectuelle in French (formerly International Association for the Protection of Industrial Property [1]), is a non-profit international organisation(NGO) whose members are intellectual property (IP) professionals,academics, owners of intellectual property and others interested in the subject. AIPPI was established in 1897 and is based in Zurich , Switzerland. It played an active role in the work which led to the successive revisions of the Paris Convention for the Protection of Industrial Property of 1883. It continues to play a major role in harmonising IP laws around the world.
AIPPI operates by conducting studies of existing national laws and proposing measures to achieve harmonisation of these laws on an international basis after consultation and input from its members Groups around the world. It is currently involved in a number of topics to be discussed at its Forum/ExCo in Buenos Aires in October 2009 and continues to work jointly, with other NGOs and WIPO on issues relating to privileged communications between clients and their intellectual property advisors.