CTA Trademark Agency of Excellence for the Year 2012-2018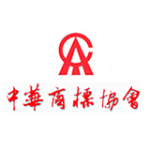 About Chofn
● Chofn Strength
Founded in 2002, Chofn IP is now one of China's leading full-service IP law firms, with offices in Beijing, Chengdu, Hangzhou, Shenzhen, Chongqing, Guangzhou, Wuhan, Changsha, Nanjing, Tianjin, and Suzhou, and more offices being ready to operate in other major cities in China. We are a committed provider of prompt and practical IP resolutions, including strategic IP consultation, prosecution, enforcement, litigation and management of corporate portfolios, to our clients of all sizes in various industries. Apart from this, anti-counterfeiting is another spotlight, featuring a robust approach dealing with pirating "yielding results" and demonstrating "great strength". Therefore, our expertise and rich experience facilitate our professionals to actively practicing on the frontier of IP legal industry.

● Talents Pool
Now, we have over 800 experienced practitioners, including patent attorneys, patent engineers, trademark attorneys, IP lawyers, advisors and consultants, all of whom are outstanding graduates from prestigious universities in China and abroad with Doctor or Master's degree. Some attorneys received IP law practice training both in China and in other western countries. In particular, Mr. Binglin Li has a distinguished career in IP laws since 1996 and has rich experience in patent prosecution, invalidation and litigation with main focus on chemical, biotech and mechanical field. And he has been member to All-China Patent Agents Association (ACPAA) and International Association for the Protection of Intellectual Property (AIPPI). Mr. Songsheng Ge used to be a mechanical Patent Examiner of the Chinese Patent Office from 1983 through 2005. Mr. Tingxi Huo, Chofn Partner and member to the MARQUES China Team and INTA Enforcement Committee, has been listed in WTR 1000 trademark attorneys as well as Asia IP experts for delivering "prompt and commercially sound advice".

● Prompt & Practical Services
Chofn quickly expands its coverage in IP litigation and represents increasingly lawsuits in China. In terms of patent, Chofn has established a strong team of 100 capable attorneys and supporting staff to ensure our prompt reaction to our clients' requests. In 2013, Chofn takes the lead in China's new trademark application with a total of 30,000 new trademark applications, ranking No. 1 in China. Chofn is always ready to tailor our services to our clients' specific needs. We aspire to help our clients to be more successful.

● Official Recognition
Chofn's prompt and practical services have been highly commented by our clients, associates, and professional associations alike. Chofn has been named the Chinese Trademark Agency of Excellence by the China Trademark Association (CTA), conferred the title of one of China's leading trademark contentious firms by Managing Intellectual Property (MIP) and listed into WTR 1000 since 2013, when we were commented as "extremely reliable for prosecution" and "excellent service levels and proactivity to smooth the way through the trademark registration process". With our prominent achievements and an enthusiastic team, Chofn has become a high-volume IP filer while presenting more and more international forums and organizations. Chofn is now member of various international organizations, including INTA, AIPPI, ACPAA, CTA, ECTA and MARQUES.
Professional associations
● AIPPI
● INTA
● MARQUES
Sample client list
Alibaba BBC Worldwide Ford Motor Company Haribo Suncor Energy Inc
Firm details
Chofn Intellectual Property
B316 Guangyi Plaza 5 Guangyi Str., Xicheng, Beijing 100053, P.R. China
Contact details
E: office@chofn.cn
T: +86 10 6213 9699
F: +86 10 6213 1230
W: www.chofn.com
Organizer:
Established in 1994, China Trademark Association (CTA) is a national-level organization founded by some well-known domestic enterprises upon approval by the Ministry of Civil Affairs, and is under the direct leadership of the State Administration for Industry and Commerce (SAIC).
The purpose of CTA is serving trademark strategy and promoting national brands.The main missions of CTA are as follows: raise the social awareness of trademarks by publicizing and implementing trademark laws and regulations, upgrade the level of use, protection and management of trademarks by guiding and assisting member enterprises in implementing trademark strategies, provide legal advisory services to member enterprises, hold academic activities, carry out researching studies in respect of trademarks and brands, make suggestions to government authorities, conduct international communication and cooperation in the field of trademarks, publish and distribute professional documents and publications, etc.
There are two types of CTA members, namely corporate members and individual members. The corporate members are enterprises with strong economic strength and high trademark reputation, and trademark agencies and relevant organizations. The individual members are experts, scholars and legal practitioners with academic accomplishments and rich experiences.