We are champion. Chofn won the first place in the institutional group of the national finals of the first incoPat new technology search competition.
Ming LIU(Ms.) /Patent Attorney
On December 15, 2018, "National Finals and Awards Ceremony of the First IncoPat New Technology Search Competition in 2018", which was guided by China Intellectual Property Training Center, was successfully held in Beijing.
Three patent search experts Lin YUAN, Bingzheng CHEN, and Deng PAN, on behalf of Chofn Intellectual Property, finally stood out from the 24 teams through several rounds of intense competition, and won the institutional group champion.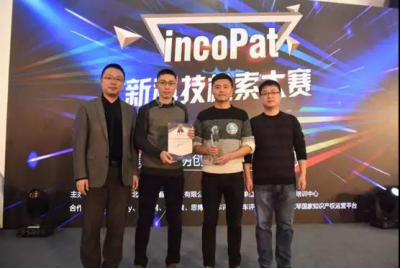 Chofn Intellectual Property won the champion.
The purpose of this competition is to further develop the social development atmosphere of "advocating innovation and respecting intellectual property rights", with the patent technology as a starting point, discover top technology by means of retrieval, and encourage innovative workers to find innovative clues and explore a development trend of the innovative technology through more professional information acquisition manners.
Champion is both the highest praise and the best starting point.
With greater determination and input, Chofn Intellectual Property will continue to consolidate the professional status and strengthen the professional ability. Based on the service capability of the entire intellectual property chain, Chofn will form a comparative advantage for specific professions and specific fields, and help more clients to protect achievements of technological innovation to exert greater economic value.